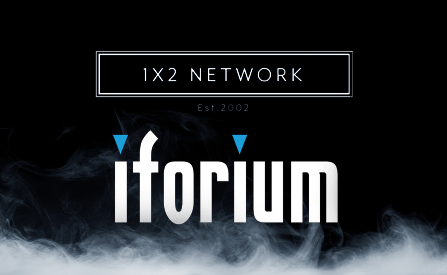 1x2 Network has announced that they will be expanding their partnership with iForium. This popular provider has been supplying iForium with their content after the two have…
…signed a deal earlier. By expanding the scope of cooperation, 1x2 will give iForium access to brand new games from various 3rd party providers.
Adding New Titles to the Fold:
The software provider from the United Kingdom, has opened new games up for their partner – iForium. This expansion of partnership comes after…
…the two companies have already established good cooperation following a previous content deal. Satisfied with the services offered, iForium has decided to tap into a larger pool of games.
The developer will facilitate this by giving iForium access to their 3PI content aggregation platform. Packed with titles from a variety of third party providers, 3PI offers a massive library of slot games and other gaming software that iForium will soon be able to offer to their clients.
What makes 3PI stand out from similar platforms is the fact that it gives smaller studios a chance to make their slot games available to top tier operators.
Comments:
Kevin Reid, CCO of 1X2 Network, commented on the new deal saying: "We are delighted to have extended our already successful partnership with iForium and to provide them with access to some truly incredible online slots and table games from our third-party developers. As operators look to differentiate their brands via the games they offer players, 3PI provides variety and quality whilst maintaining 1X2's rich tradition of fantastic service and account management."
Phil Parry, CEO of iForium said,: "We have been very impressed with the popularity of 1X2 Network's proprietary games among our operator partners and their players, so it made perfect sense for us to build on this partnership and take additional third-party titles via 3PI. As we continue to build out our game portfolio we are keen to add content from smaller, niche game studios that are designing and developing highly engaging and entertaining slots and casino games, and 3PI and its partners offer just that."
About 1x2:
The Network was founded in 2002 on the framework laid down by Football 1x2 Ltd. This entity has since grown to encompass a variety of different companies such as 1x2 Gaming and others. Located in the United Kingdom, it has been…
…credited with pioneering the soft gaming content in this country and the region. Today they develop high end slot games through their affiliated brands, while also operating a massive content aggregation platform.
Source: "1X2 NETWORK EXTENDS IFORIUM PARTNERSHIP" https://1x2network.com/#/news/1x2-network-extends-iforium-partnership. 1X2 Network.January 8, 2020.
Author: Dusan Trifunovic