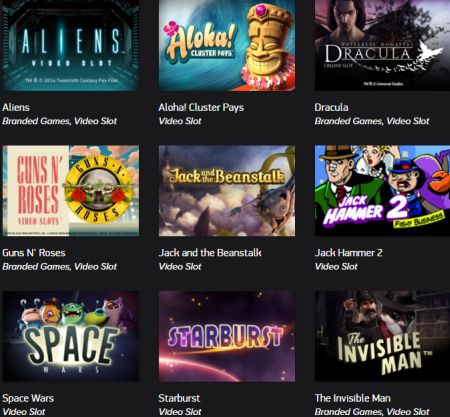 Net Entertainment History
With a rich knowledge of land based casinos, Net Entertainment flourished in the online casino industry bringing with it realism to the virtual world of gaming. A profound leader in casino software, the Scandinavian company entered the arena in 1996 and surpassed many of its competitors. Renowned throughout the world for superior products based on the latest technology they have succeeded where other software has failed. This pioneer software is a supplier to online casino operators and has no independent casino operation of its own delivering to brands with no conflict of interest. Premium graphics, unique game features and stunning animation has launched the company to the forefront of stupendous products. Net Entertainment is completely transparent and as publicly traded company has seen steady share growth since 2007. Because of the long history of off-line gaming experience moving into the online market was a mastermind of a team of experts who were in the know.
About Net Entertainment Products
The mission and vision of Net Entertainment incorporates to important elements "Driving the Online Casino Market through Better Games" and "Providing leading edge gaming solutions enabling the ultimate entertainment experience". It is this type of philosophy that has driven them to recognizable achievement. Part of the reason for advanced accomplishments is generating higher pay-outs in the 95-98 percentile range and with a mentality driven by perfection has earned them the EGR Award for "the world's most innovative" in 2010.
There are currently over casino 100 games extensively researched and analyzed by a dedicated team to captivate the gambling audience. The product portfolio includes: single and multi- player games, all the Classic Table Games, Video Poker, Slots machines, Lottery games, Virtual Horse Racing and Keno. Breathtaking 3D graphics, cartoon-like and retro animation enhanced by mesmerizing sound effects are impressively unique. The state-of-art technology is continually pushed to the limits for the most advanced visual experience possible.
Services/Security
The Solution Management team tests, configures and install the software and customize brands for a unique appearance in design. The back office assures proper function of all operations with bonus and tournament programs, frequent player points, seamless wallet and multi-currency capabilities and minimizes any risk exposure including a multitude of resourceful tools for quality operation. The Random Number Generator (RNG) is installed to assure random wins allowing all players a fair chance. iTech Labs tests and certifies the RNG is up to quality standards and performance.