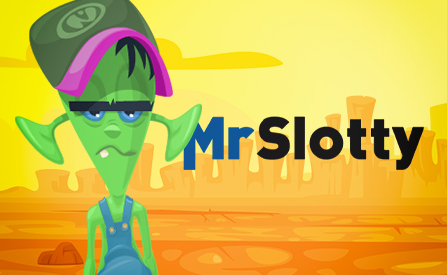 You probably guessed it already, MrSlotty is all about online slots. Mobile gaming is also on the cards, with some pretty intense optimization ensuring that these games play out lightning-fast on any and all devices. The company has a presence all across the globe, and this doesn't just mean that the games are available in a variety of online casinos. The technology, software and servers also fulfil these needs, ensuring that wherever you are, MrSlotty can serve you with some amazing online slots to try out.
There's a lot of customisation going on with Mr Slotty, which allows different online casinos to offer slightly different experiences. The core gameplay will of course remain the same no matter where you're playing. The company has strong certifications, and further licences from their partners ensure complete safety and security.
About MrSlotty
The company has been in operation since 2013. It isn't actually solely a game development company, as it has further ties into 1GameHub, which is a content aggregator in its own right. However, for the purposes of this article, we are going to be concentrating solely on the online slot making aspects of the company. MrSlotty has a steady stream of games coming out, and by now they've established quite a large and well-received portfolio. There are all sorts of online slots to test out and enjoy.
Mr Slotty is headquartered in Lithuania, but their infrastructure and presence span the world. This includes a content delivery network, so it's no surprise that the company has partnered with some of the biggest platforms in the industry, such as SoftSwiss, EveryMatrix, SoftGaming and BetConstruct. The combination of technological ascendancy, aim to create superb mobile slots, and in many ways, the unique concepts for these slots are further joined by upcoming bonus tools like the ability to create tournaments. Let's take a look at the games themselves next.
MrSlotty Online Slots
You already know that these games are suited for mobile devices, though they obviously work on all other platforms too. The mobile aspect simply means that the size, that is the actual data, of the games, is rather small. Which is great when playing on the go. But that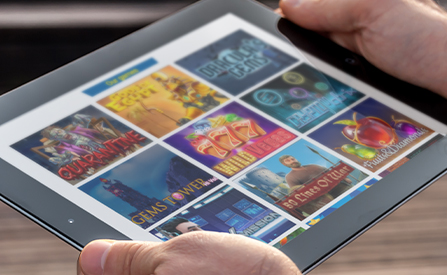 doesn't mean the graphics, or anything else would suffer for the sake of speed and haste. In fact, we'd say the graphics and animations are clearly something that the company pays a lot of attention to.
It's a pretty diverse selection of themes that the company employs. We'd say these tend to veer a bit towards action. Or what would you think about games that come with hail and thunder, fill the air with magic, or bring a whole group of monsters or zombies on the screen? There's a bit of a more quiet streak to some of the games too, and then there's a couple of titles that can only really be described as 18+.
A combination of wilds and scatters form into bonus spins in many of these games, and those can come with multipliers too. Admittedly, the special features aren't the strong point for this gaming company. If you don't mind that and prefer simply that the big wins are delivered via a paytable that comes with lucky combinations, the MrSlotty online slots are definitely something you should take a look at.
MrSlotty No Deposit Casino Bonus
How to best get a MrSlotty no deposit bonus? Well, it's quite simple actually. Check out our curated list of online casinos offering these games, and you can find the best possible offers. Doesn't matter where you're from, as we've got the best list of online casinos for countries far and wide. Australian online casinos, UK online casinos, German online casinos and all the other important ones with plenty of bonuses and games to try out.
MrSlotty does offer all sorts of possibilities for bonuses, but leaves the details up to the online casinos to decide on. They do not offer any networked promotions of their own, at least for the time being. This means that you need to pay extra attention to the terms and conditions of each promotion, even if they come in the no deposit format.