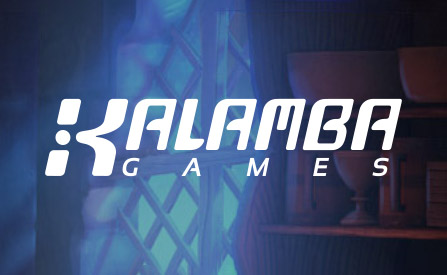 Online slots aren't the only product from Kalamba Games, but they are the part that is most visible to the players. Of course, when it comes to no deposit bonuses the remote gaming server, as well as other software solutions, hold a lot more weight. That's not to say that the company wouldn't put a lot of effort into ensuring their games are of the highest possible quality.
Though the company's games are exclusively concentrated on online slots, at least for now, they do offer an amazing variety of features, styles and themes. The release schedule is somewhat slow, but the quality of the finished products more than makes up for this. Combined with a strong back-office suite, new releases also often come with bonus spins, which are always welcomed even if they're not no deposit bonuses.
About Kalamba Games
Kalamba Games holds offices in Malta and Poland, though which came first we're not sure of. The company itself was established at the end of 2016, so it has a good few years of building games under its belt. They've also developed a pretty steady release pace, averaging twelve games a year or one per month.
Since the beginning, Kalamba has understood the meaning of proper casino content, which mainly means coming up with remarkable promotions. This work is mostly done behind the curtain, collaborating with different online casinos to offer their players the best deposit bonuses and no deposit bonuses.
Though the early years for the company were quite unremarkable, as they often are for fresh companies, they did pick up considerable speed around 2020. This means partnering up with an ever-increasing list of online casinos, content aggregators as well as other game providers. You're sure to find these online slots in the mixture of the misty prestigious online casinos, as well as ambitious newcomers. Check out our suggested online casinos with bonuses.
Kalamba Games Online Slots
The selection of slots available might not be the biggest one, but it is certainly one that is welcome in all online casinos due to the sheer value of quality titles it brings with it. The games cover a variety of themes and setups, aiming to cater to both large and niche audiences. It all depends on the individual titles, and whilst you're not going to fall in love with each and every one of these, there is certainly a good number that will draw you back to entertaining spins time and time again.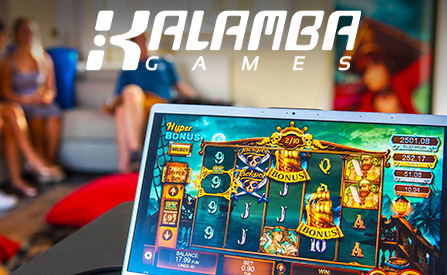 Pretty early on the company realised that you need variety not just in themes, but the ways the paylines and other basic features of gameplays are set up. So whilst one of their first games, Goldfire 7s, has the normal five reel setup with 25 paylines, just a few months after you can find slots like Machina with 4086 ways to win. These are the two main methods in use, with the number varying quite wildly.
Special features are what make the games shine…
…if that's the case for you, Kalamba might be the one for you. Wildcraft opens up with wild columns and bonus spins. Age Of Huracan likewise offers bonus spins, and also K-Cash Spins. Safari Chase also has bonus spins but adds in special accumulator symbols that bring more spins during the feature. Maui Millions comes with bonus spins, cash spins, and a wheel bonus. You can also activate the spins via a Hyperbonus buy-in.
Now, there are way more games and features than what we've listed above, but you probably saw what they are trending towards. Pretty much all games come with bonus spins, which often have a modifier of some sort. For example, multipliers, extra spins or wild features. In addition, each there is usually some other feature that further changes the way the game plays.
Kalamba Games No Deposit Casino Bonus
Looking for a Kalamba no deposit bonuses? You've come to the right site. Kalamba's games can be found in quite a few online casinos, and we've got all the good ones reviewed and listed here. Alternatively, you can look at the various no deposit promotions we keep updated.
How likely are you to be able to play Kalamba slots with a no deposit bonus? The company is pretty savvy when it comes to promotions, so basic bonus cash should always be allowed in these slots. No deposit bonus spins might not be available as often, but the casinos certainly have the chance to offer them as well. We feel there's a good chance of scoring some no deposit wins with Kalamba, simply choose the right casino to do so!