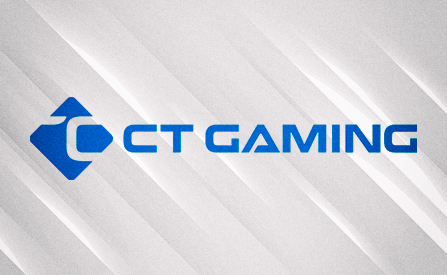 CT Gaming or Casino Technology Gaming goes straight to the point. One could say the name is a bit too vague for any sort of brand build-up, but likewise one could say that it perfectly embodies everything that CT Gaming stands for. You don't need to look twice to know that they stand at the edge of innovation when it comes to online casino gaming.
This is not just an online casino company, as they also have a land-based casino presence. Such things come with obvious advantages, and sometimes with disadvantages. Luckily, the latter is not present in these games and products, giving you an even greater array of products, no deposit bonuses and innovations to peruse. If you haven't heard of the company before, now is your perfect chance to get to know them. If you have run into these games before, why not take a look at our no deposit casino bonuses to spin the reels even further?
About CT Gaming
This company is no newcomer to the casino industry. The parent company has been active since 1999, with the online arm entering the online casino industry full-speed in 2012. There is some overlapping between these two divisions of CT Gaming, which is at times obviously visible in the online slots. However, you can still be certain that these games employ all the tricks of modern online casino gaming.
Although they have spread to online casinos around the world, the company remains in Sofia, Bulgaria, where it was originally established. They operated with a Bulgarian gaming licence, which has led to a pretty big presence in the East European land-based markets. From there on the games spread to the rest of Europe, and quite surprisingly Latin America, which has become one of the biggest areas for the company, followed by US casinos. These games are available almost everywhere in the world, offline and online. But what sort of games are they?
Casino Technology Online Casino Games
This portion is actually commonly found under the title of CT Interactive, though it's obviously connected to what the main company offers. There are several hundred different games available, mainly covering classic slots, dice games and cascading slots. The classic in this case means that the games mostly come with five reels of three or four symbols each. Paylines are the main way of calculating wins, ranging from five to one hundred. Though there is not much variety in this way, the themes and volatility settings more than make up for this. If you're a fan of normal paylines, this is definitely a collection of online slots that will entertain you for a long while.
Cascading slots are not all that numerous, but they do bring that bit of change to the special features which are otherwise a bit lacking. In these games the winning combinations disappear, giving way for more wins to land. Bonus spins, double-ups, and bonus games are the standard features found in many of these games. When it comes to graphics the look is pretty good, whereas music and sound effects aren't quite on par with what we've gotten used to. Dice slots are pretty much just normal slots with a few changes, such as using dice instead of symbols.
Some of the more popular games from CT Gaming include the following:
3 Towers
30 Treasures
Dancing Jokers
Dice Valhalla
Amazon's Spear
American Gigolo
Brilliants Hot
Chilli Bomb
Other Casino Games from CT Gaming
These are mostly land-based games, which still seems to be the main area of interest for the company. We're hoping that they will be ported over, as the quality is quite good and the diversity of different games is greater here. Obviously, this includes a lot more classic slots but there are quite a few jackpot slots available too. They also have a Penthouse Series of branded slots.
Video bingo might be of interest to some players, as these sorts of games are quite rare these days. Roulette seems to be the only game when it comes to table games. It's quite common to find matching themes or slots, as the company produces what it calls multi-games.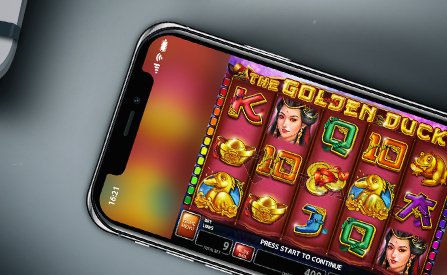 It's another form of branding and intellectual property, something most other casino gaming companies are getting into too.
At the end of the day, this isn't the most adventurous set of casino games, and as far as we are concerned it doesn't need to be either. Plenty of different software companies looking to be the next superstar, CT Gaming is simply doing classic slots that players love to play.
Casino Technology No Deposit Casino Bonus
How to get a Casino Technology no deposit bonus? Not by playing at land-based casinos for sure! Lucky for all of us, CT Gaming is partnered with big platforms like iSoftBet, Oryx Gaming, Evoplay Entertainment, SoftSwiss, EveryMatrix, and many others. You can probably find the games at your favourite casino, but if you want a no deposit casino bonus to get started you better take a look at our suggested casino sites.