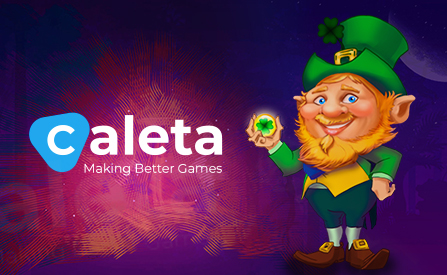 Caleta isn't afraid to be different. And why not, the casino gaming markets are heavily contested and full of studios big and small pushing out slots daily. But being different for the sake of being different doesn't get you very far, you still have to have a vision, an idea and a mission. For this company, that means simply making better games. Spicing up the themes into territories not yet seen, or offering slots with features that don't leave you hanging, are just some of the tools that Caleta is using.
Far from just sticking to online slots, they have also decided to offer video bingo, scratchcards, keno and even lottery games. All to the tune of great mobile design. But what about no deposit bonus and where to get them? Well, the company is quite well connected, which means you'll get to access these games in a vast variety of different online casinos. And the more casinos are at your disposal, the more no deposit bonuses you're going to find. The question is, are those bonuses available for games other than online slots?
About Caleta
Caleta Gaming was established in Florianopolis Brazil, starting operations back in 2013. Today they also hold offices in Gibraltar, which gives them easy access to the European market. Their focus has mostly been on Latin American markets, which has set them leagues ahead of the competing gaming companies. At the same time, this has resulted in some pretty unique approaches that have allowed them to offer something extraordinary to the long established online casinos of Europe and other markets.
This setup has allowed the company to grow and expand fast, though at the same time they are struggling with the lack of proper licences and jurisdictions in Latin America. At the moment Caleta seems to only hold a licence from Bahamas. No doubt their secondary location in Gibraltar is also for the purpose of obtaining a local licence. Overall, these are small issues when it comes to taking the next step, and bringing the games to larger audiences to enjoy. As has been proven by the growing list of partners, and a constant stream of good casino news.
Caleta Casino Games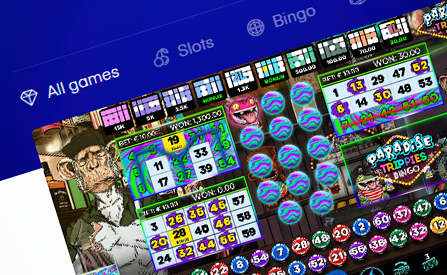 Let's start by taking a look at the games that no one else seems to be interested in: video bingo and scratch cards. There are lottery games too, but these seem to still be a bit of an experimental area for the company, at least when judging from numbers only. Keno by nature is limited to a few instances with different themes.
Video bingo from Caleta comes in a set of different themes. Catch a Fish set in the seas, Bingo Tornado in the midwest, Bingo Halloween in festivities, Banana Bingo in a bit more fruity setting, and so forth. Most of these games use 90 ball bingo as their basis, with a handful using 60 ball bingo. Room for more titles there. The games mostly play out the same, except when it comes to different patterns. And as those are the key to scoring wins, you'll be glad to know there are plenty of different possibilities to suit all tastes.
The scratch cards likewise come with different themes, but often follow the same pattern. There's a 3 x 3 grid, and should you scratch out the correct symbols you get your hands on corresponding wins. The main difference from one scratchcard to the next is in those wins, as they can range from hundreds to hundreds of thousands. Of course, so does the price of each card.
Caleta Online Slots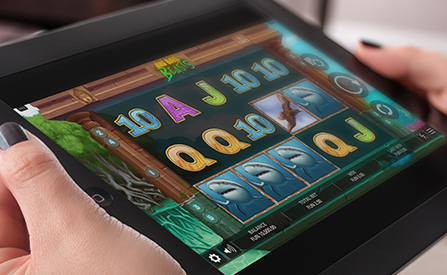 There are some really interesting themes in this space, including slots that apparently move into the world of NFTs, blockchain technology and perhaps even cryptocurrencies. Others imitate first person shooters, whilst some have you dancing away in a carnival. The latter is a must from a Brazilian company, really.
There are a handful of online slots that go for three reels, with just a single payline, but most opt for the normal five reels, usually of three symbols each. It's not experimental or cutting edge innovation, but when the basics work as well as they do in these games it's not really needed either.
It's not just the payouts we are talking about, which are pretty well in line with whatever the variance is of each company. The specials, whilst simple, have a bit more thought behind them than normal. For example, in Big Bad Beasts the bonus spins start when the predators line up with the wild symbol. Other games like The Dressing Room simply opt to overwhelm you with wild action. Spins, wins and even jackpots are something to behold with Caleta gaming.
Caleta No Deposit Casino Bonus
Caleta no deposit bonuses are entirely dependent on their presence in online casinos. As the company isn't quite at the stage where they can offer networked campaigns, slot tournaments and other such promotions on their own. Interestingly enough, they do offer promotions for online casinos. This means that it's cheaper for online casinos to run the games on their end, which means they can afford to give more and better no deposit bonuses for these games. Just check our suggested casinos for the best haul!