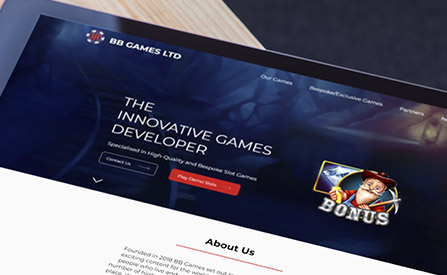 BBGames could be said to be a very special company. They are rather small, with just a handful of games out, and many of those games are exclusive titles produced for individual online casinos or other game producers. There aren't many companies like this that have retained their independence, becoming small in-house studios or just incorporated into bigger gaming companies. That's not the case with this studio, at least not yet.
At the same time, the dedication to high-quality means that new games come out at a slow pace. This combination, especially with bespoke games, guarantees that the games themselves are always worth checking out. And as they are often produced for online casinos, there's a good chance those casinos will dish out some no deposit bonuses, like spins or bonus cash, to help you enjoy the slot.
About
The company has been building up their reputation since 2018, and with some pretty impressive results. Online casinos like Videoslots, other game producers like Kalamba Games and Blueprint Gaming, and platforms like GiG have all teamed up to take advantage of the expertise BBGames offers for developing modern online slots. They have made several deals for multi-game packages, and surely will make some more.
Though the games are not numerous enough to make up a significant portion of any casino selection yet, they have been gaining a steady following in Europe, Australia and Latin America. More and more casinos are adding exclusive titles into their collection. At the same time, the company is expanding the way they produce games by adding innovative new features of its own or licensing them from other companies. Once you get to know these games you'll be eager to try out any new release.
Games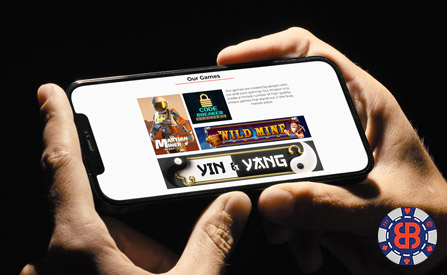 The slots from BBGames tend to come with a pretty high RTP, certainly above the magical limit of 96%. The actual wins tend to aim quite high, either through the basic paytable or special features. Each of these slots, as slots are for the moment the sole area of casino games the company is concentrating on, is quite different from another. You're not going to run into any games that clearly copy each other, or present the same reels under a different theme.
And the reels themselves aren't quite the same either. Forget the basics of five reels with three symbols each. Here you get infinity reels, several sets of reels, reels builöt like a pyramid, or an inverted pyramid. You definitely need to spend a minute or two checking out what's going on to get the hang of each game.
When it comes to special features…
…we have to start with the unique missions. These aren't obviously available in each and every game, but those that are exclusive bonuses for different casinos seem to incorporate them quite often. It's not exactly a no deposit casino bonus, but it is something you can get on top of your paid spins, as long as you fill the requirements.
There's more than this in the mix too. Multipliers, wilds, bonus spins, jackpots and other specials are mixed with things like expanding and other special reels, stacked symbols, and other modifiers. It's a pretty wild selection of things going on, and we expect these to still expand in the future. Definitely worth checking out.
No Deposit Casino Bonus
Usually, small producers like BBGames don't get to offer much in the way of no deposit bonuses. Certainly not regular bonus spins campaigns of their own, nor usually even slot tournaments and other similar benefits that can be served as a bit of extra on the side.
But, and we mentioned this already, these are exclusive games. Exclusive for other companies, and for online casinos. And the latter love to offer no deposit bonuses for their unique games. Usually, this means no deposit bonus spins. These systems are also usually tied to loyalty clubs and other similar benefits that dish out different bonuses over time.
The best way for you to find out BBGames no deposits bonuses is to take a look at our suggested online casinos. These games are surprisingly widely available, and you should have no problem using casino no deposit bonus cash to enjoy a few spins here and there.